The Writers Voice
The World's Favourite Literary Website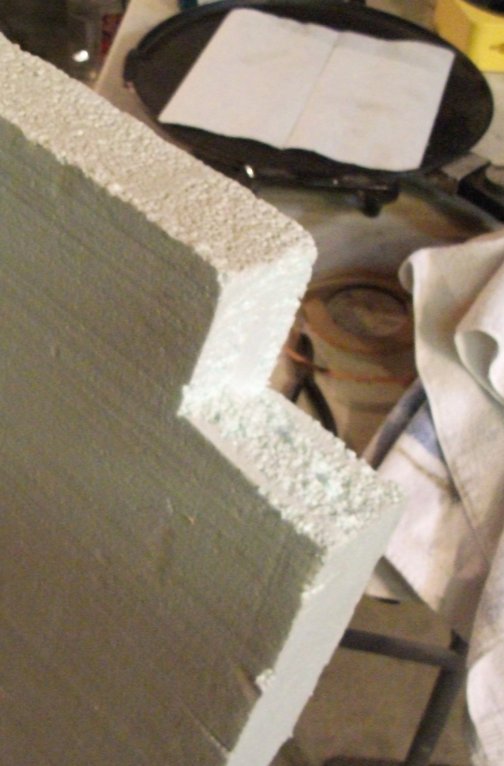 Here is a piece of Styrofoam4" thick. I laminated 3 pieces
for a mould 12" high. I started with 3 squares of foam and
laminated them together with wood glue. I water the wood
glue down to prevent the seem from being to large. Then I
mount the foam on a wooden disk. Cut the square to round
just by eye.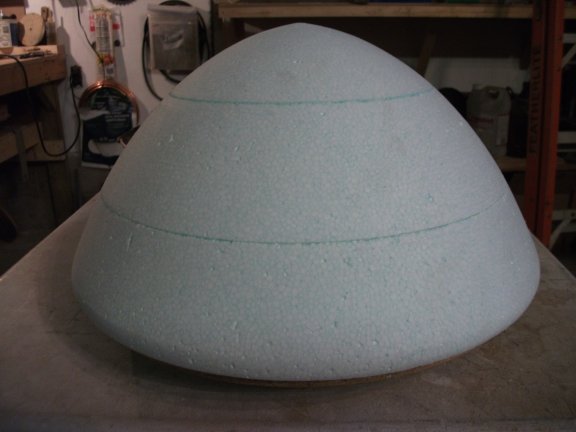 This is what the finished product will look like.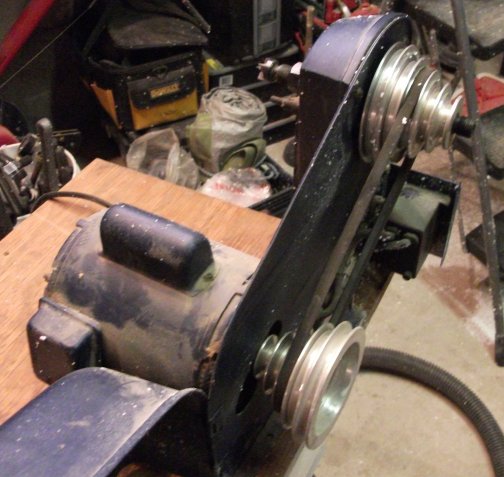 This is a wood lath head. I disconnected the rail as it only
allows a few inches of clearance and not 18" as I wanted.
Always be careful around moving parts and belts.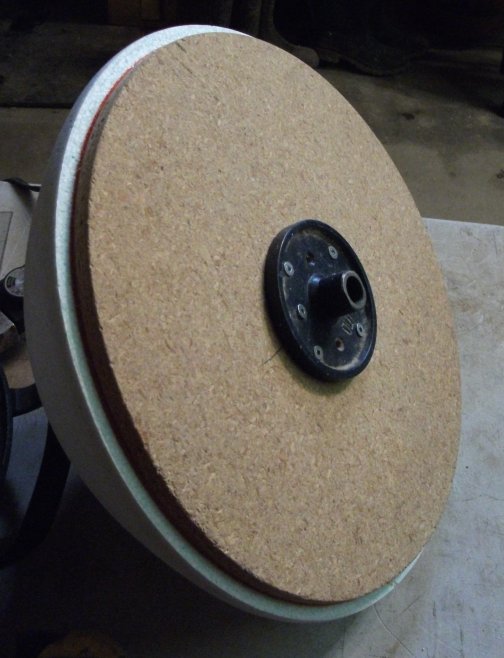 I got the idea when I was at homely depoo they had pre cut
disks, but I have a wood lath so I made my own. The dark
blue object in the center of the wood is what holds the
mould on to the lath.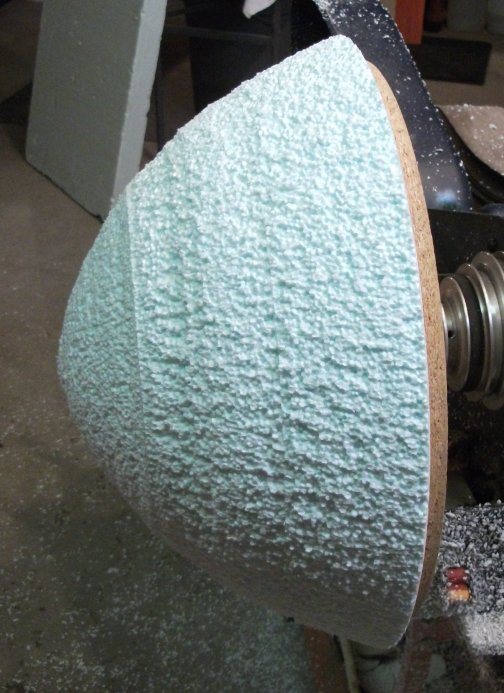 This is the first round with the chisel and you can see that it is
very rough. I used a piece of 50 grit sand cloth from my belt
sander. The belt is about 24" X 4" and is easy to hold on the
mould. You do not want to use your hand on the sand cloth
at first just remove it slowly.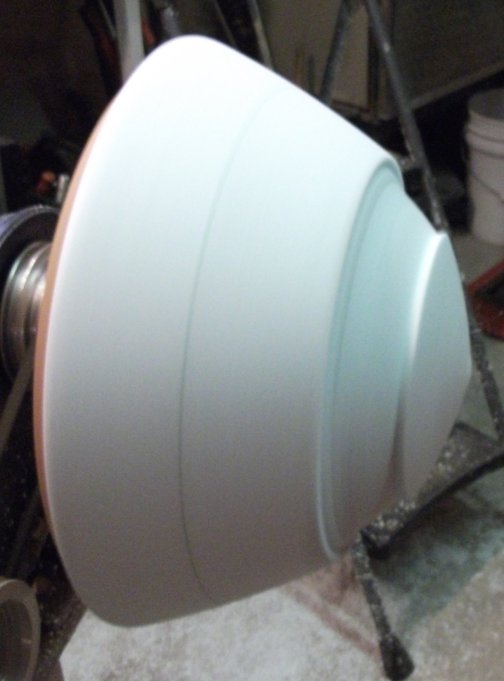 Here I had a little opps when the sand cloth hit the side of the
mould and caused a 1/2" chip. So I took it down a little more.
you can see here that there may be potential for multi tear lamp
designs.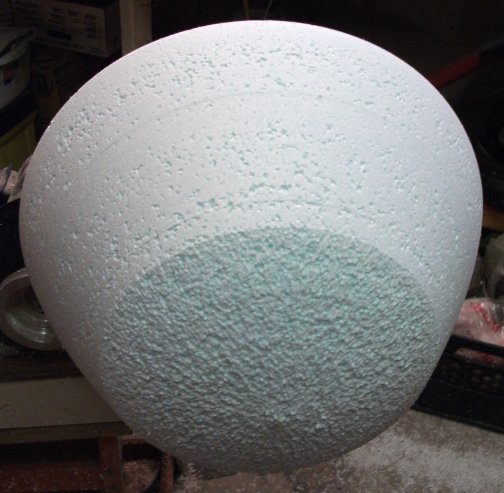 Here is what the mould looks like after a light sanding.
This is a very messy process and care should be taken to
prevent this from getting in to every thing.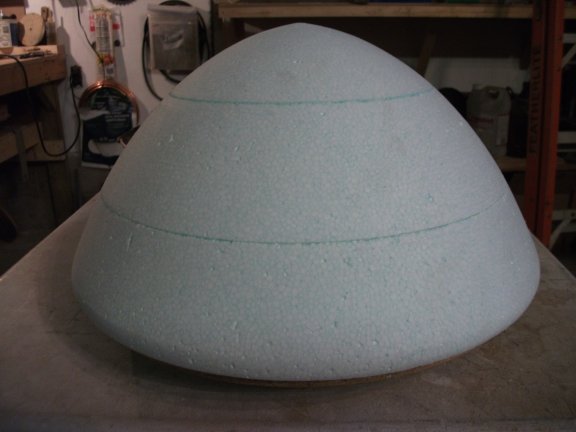 There you have it, a nice smooth surface. If you are going to apply
grid lines to your design then do this while it is still on the lath
that way you will get very level horizontals. The wood under
the mould that was used to hold the foam will remain on the
mould. The wood can be used to mount the form on a soldering
device.