The Writers Voice
The World's Favourite Literary Website

Cutting A Deep Curve.
by
Clive Michie

Here is the shape I need. With a deep curve in to the
main body of the glass it will take a little finagling.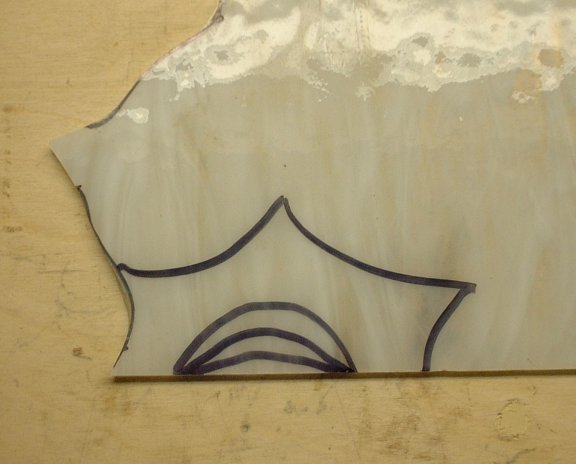 I will make these cuts in to the deep curve. I used a black felt tip
pen to show where I will score the glass. Note where all the lines come
together, this will assist in protecting those areas.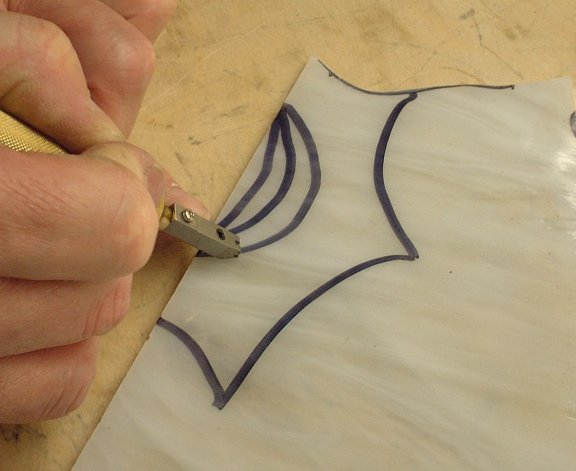 I make the main cut first and you will see me guide the cutter with
my index finger so I do not get jerky and cause a squaring off of the
cut - The cut must be as smooth as humanly possibly or the score
can wonder off and ruin the cut.

I will start chipping the first piece in this location. The first curve looks
like it will be easy to remove from the structure, without entering the
main body of the glass - if this piece did not come out in one piece I
would chip the glass back to the main line.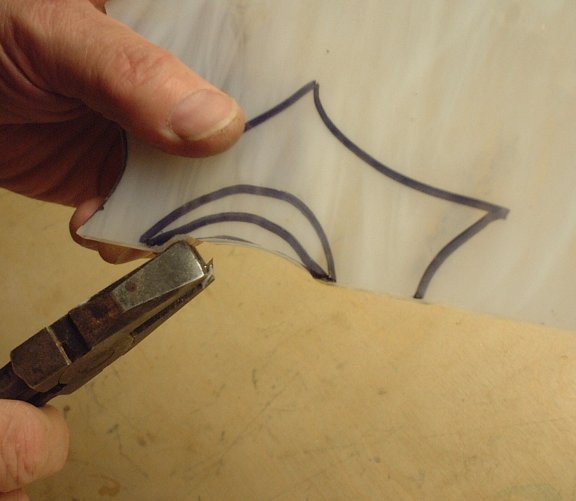 Chipping in to the main line.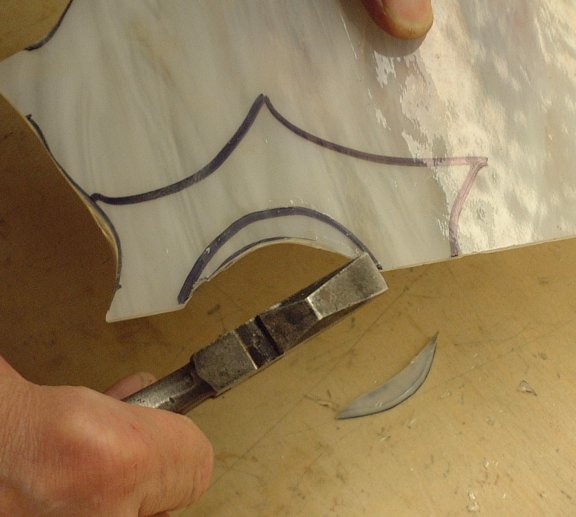 Notice on the left the chip in to the score and I will do the same
on the other side that will reduce the chance of the cut running
through the edge (by the pliers) and break some of the glass away.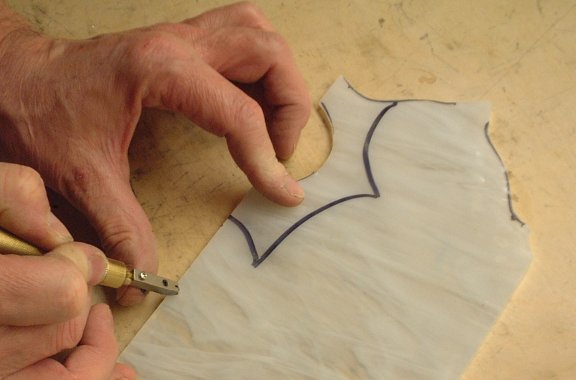 Now it is time to remove the piece, the hard cut has been broken out.
Always do the hardest cut first. The glass is more stable in a larger
piece and if it fails you loose less glass.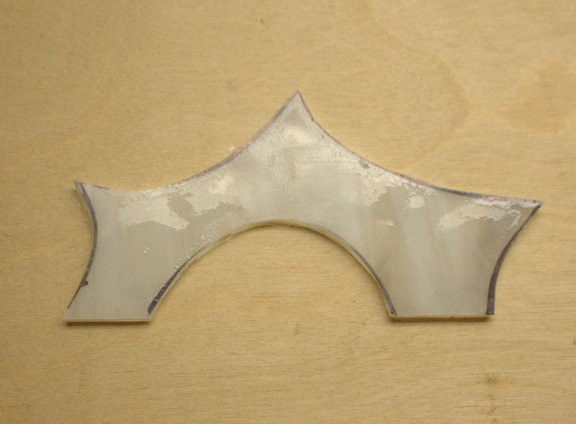 Here it is ready for the diamond grinder.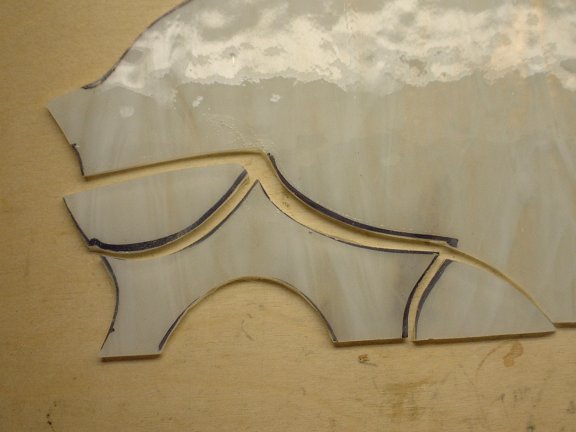 It was cut out like this.

When you are removing a curve of glass out of a deep cut you need to pull
back a little on the pliers this causes the fracture to curve out as you want.
Hope this helps...